about me
Name: Kat; Age: 18 years-old; location: USA.
What is my blog about?
Well, it's about numerous things: Harry Potter, ANYTHING Studio Ghibli related, photography (a lot), my own personal thoughts/emotions/posts, and a place where I can go to feel myself. You, of course, don't have to have any interest in it, but I'd like it if you took some. <3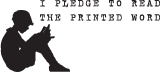 I'M A POTTERHEAD. Get over it.
+